Business Owner Resources
The best tools for running an Online business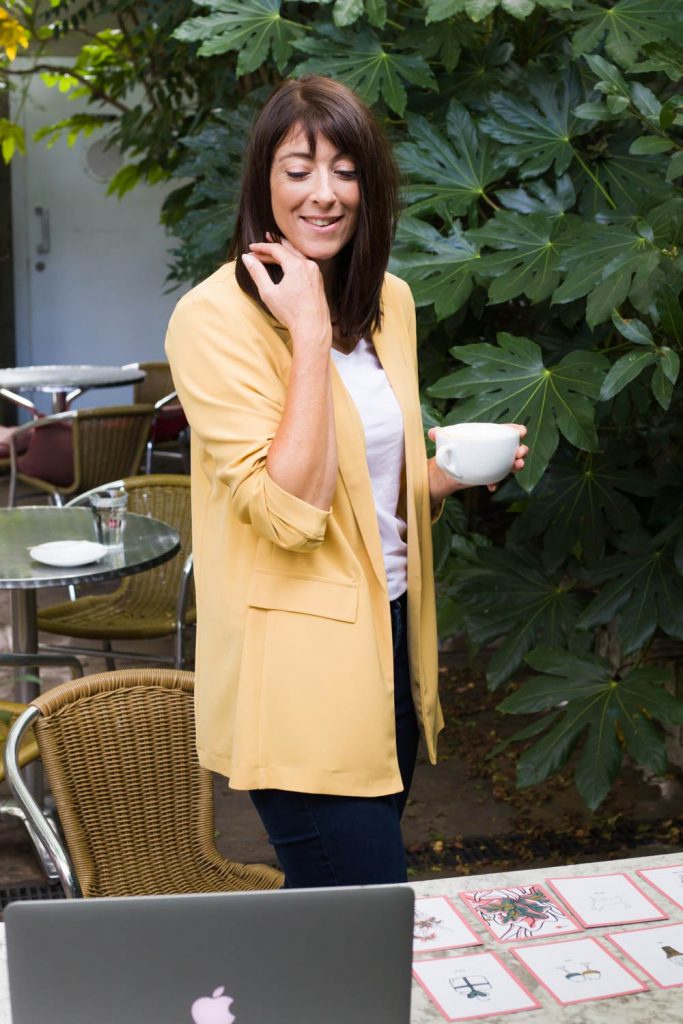 You have a million options for software and courses to run your business.
It can be overwhelming, to say the least!
I've been in business for over ten years, and I've tested them all at this point. These are my top recommendations for running a streamlined online business.
Heads up! Many of the links you'll find here are affiliate links. That means that if you click a link and then make a purchase, I'll likely get a commission at no additional cost to you. I wholeheartedly recommend these resources and am not recommending them based on commission. Please see my terms for more details.
Unlock The Secrets To A Website That Sells!
Sell More Online: Unlock proven strategies to transform your website into a 24/7 sales machine.
#11 Proven Ways to Enhance Your Website
Boost Performance: Apply these tips to improve your website experience and drive more conversions.
How To Hire The Right Website Designer
Avoid Mistakes: Learn how to hire the perfect web designer and build a high-converting site.
Dashlane
Simplify Your Digital Life: Dashlane offers easy and secure password management, ensuring your online accounts are safe and easily accessible.
Dubsado
Unleash Efficiency: Dubsado streamlines client management and automates tasks, giving you more time to focus on your creative work and growing your business.
Square
Expand Your Business: Square's versatile payment platform boosts efficiency, opens up new revenue streams, and lets you work smarter, not harder.
SavvyCal
Hassle-Free Scheduling: SavvyCal simplifies scheduling and appointment booking, ensuring your clients can easily find a convenient meeting time.
Berrycast
Meeting Made Easy: Berrycast records, transcribes, and summarizes meetings, making collaboration and communication more effective. Click the button or type TREEDUCK at checkout for 20% off.
Mailerlite
Engage Your Audience: Mailerlite's intuitive platform helps you create engaging email campaigns, websites, and more without the need for coding skills.
ChatGPT
Supercharge Communication: ChatGPT generates human-like text, enhancing your ability to engage with and assist your clients effectively.
There's an aI for that
Discover Solutions Faster: Explore a vast directory of AI tools to find the perfect solutions for your specific needs, saving you time and effort.
Otter.AI
Never Miss a Detail: Otter.ai records and transcribes meetings, ensuring you have accurate records of every discussion even when you can't be present.
OOOH, SHINY
Website Building
GoDaddy Domains
Boost Your Brand: A memorable domain name gives your business credibility and makes a lasting impression on your audience.
WordPress
Limitless Creativity: WordPress empowers you to create powerful and flexible websites, helping you showcase your brand in the best possible light.
Siteground Hosting
Reliable Online Presence: Siteground provides secure hosting with lightning-fast speed and 24/7 support, ensuring your website is always available to your clients.
AI Alt Text Generator
Enhance Accessibility: AltText.ai improves your website's accessibility and SEO by generating alt text for images in multiple languages.
Termageddon
Legal Protection Made Simple: Termageddon automatically updates website policies, safeguarding your business from legal issues and fines.
Link Whisper
SEO Made Easy: LinkWhisper helps you boost your website's SEO with efficient internal linking, helping you rank higher on Google.
Profitable Project Plan
Accelerate Success: The Profitable Project Plan saves you time and money by providing valuable insights and a structured approach to revenue growth.
WP Rockstar
Master WordPress: WP Rockstar offers comprehensive website building training and a supportive community, helping you become a website-building expert.
Digital Leap Masterclass
Elevate Your Brand: Join the Digital Leap Masterclass to gain essential marketing skills, enhance your brand, and create new income streams for your business.