Design Projects
Shaping Visions Together with Amazing Clients
Claire Ansell Photography
Claire Ansell is a family photographer who pivoted to personal brand photography and needed her website to reflect this move. Originally, Claire had a friend build her new website, but it didn't resonate with her, so she started playing around with the design and layout… until she realised that she needed a professional web designer to help create her vision.
After spending time understanding Claire's vision and goals for her new site I created a design that would help her stand out in a crowded market. New brand colours, fonts and style levelled up the site and now attracts more of her ideal clients. As part of my new client-focused experience, once the site launched, Claire received valuable tips, advice and resources to help her market the site to her new audience. She now recommends Tree Duck Design to everyone she works with!
What we did…
HOME PAGE

INNER PAGE

Bright Virtual Services
Lianne is a successful virtual assistant who came to me for help making her website more engaging. She had the ingredients for an awesome site but needed some design elements and tech know-how to bring her vision to life. Her previous site had proved really difficult to update content on her own.
I redesigned and built the site to create this vibrant, engaging website. Now the dashboard feels clean and organised. Lianne never believed WordPress could be so easy to use and makes website maintenance a breeze!
What we did…
HOME PAGE

INNER PAGE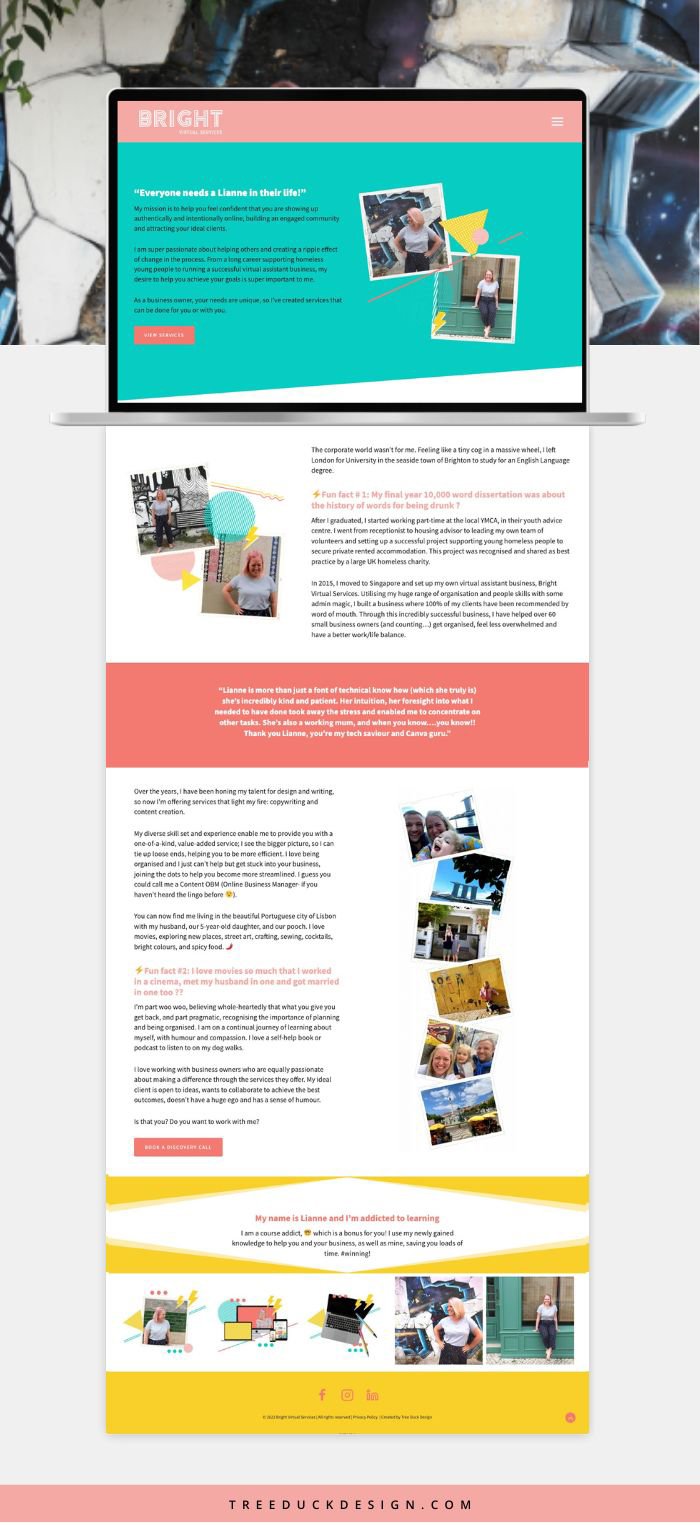 Langdon Hyde Interior Design
Carolyn of Langdon Hyde had been blogging for a few years when she decided it was time to create more of a business platform around it which showcased her love of interior design. The goal was to showcase her new service packages and entice people onto her email list with some great offers.
What we did…
HOME PAGE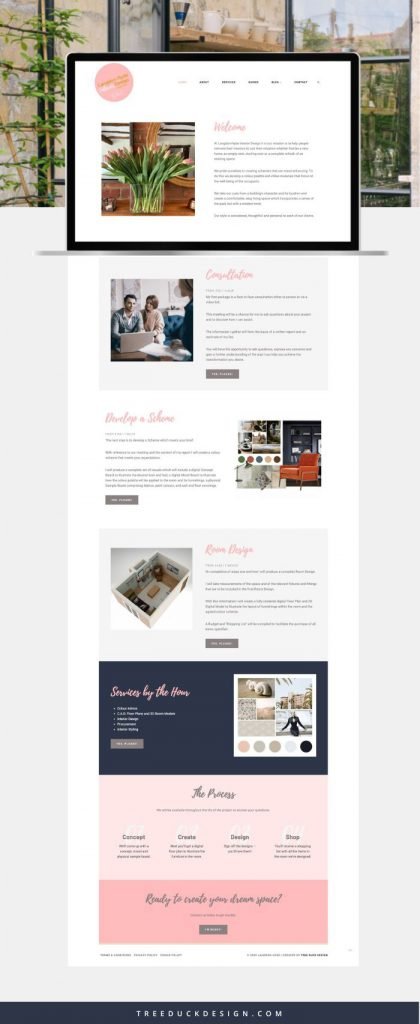 INNER PAGE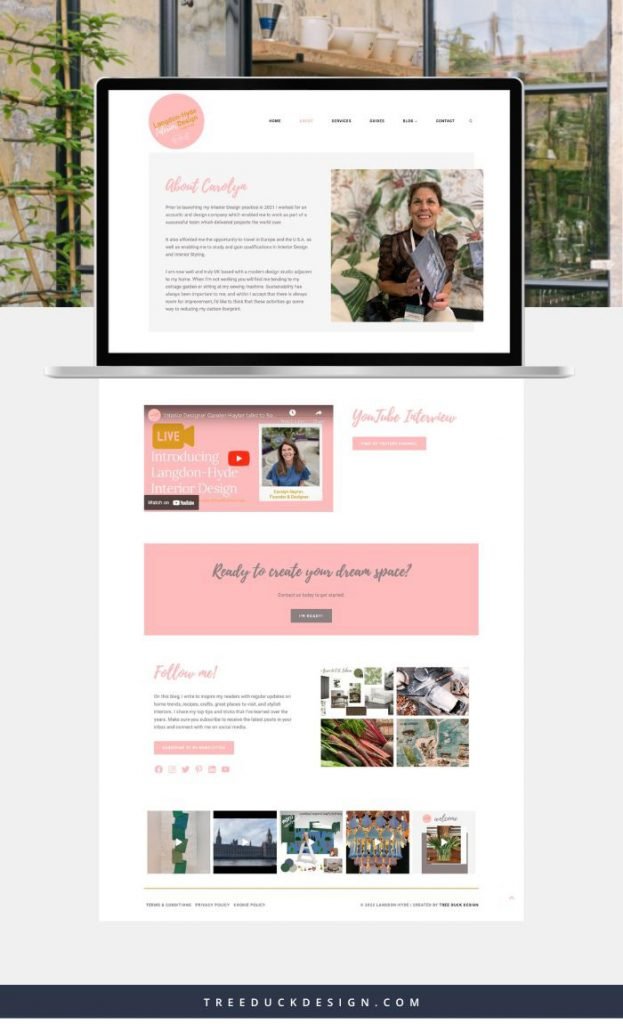 Freewheelers Theatre
Freewheelers Theatre is an inclusive arts company that needed a website refresh to reflect where they are going. They entertain, innovate, collaborate and challenge perceptions.
Their goal was to create an engaging experience for visitors by providing information on performances and workshops, highlighting volunteer opportunities, making it easy for potential donors and gaining new members.
It was important that the website would be accessible – so we ran accessibility tests with members before we launched – because everyone deserves an enjoyable experience on the internet.
What we did…
HOME PAGE

INNER PAGE

The Write Time
Not one, but two websites were designed and developed for this inspiring social enterprise.
The Write Time provides mentoring, training and education to help people thrive in challenging situations. Their old website was built on WIX with confusing navigation and boring page layouts.
They needed a new brand identity to showcase their ambitious programmes and two complementary websites – one for their core business activities to drive funders to and one for their independent school aimed at parents and learners.
What we did…
HOME PAGE
INNER PAGE

WordPress Web Design: Landing Pages
Examples of beautiful one page WordPress web design that provides the perfect marketing tool for launching your business and growing your email list.
What's Included:
BURST OF SUNSHINE

connect & collaborate

LAVENDERLINEN