Thank You
I can't wait to talk to you.
In the meantime here's a helpful Free Guide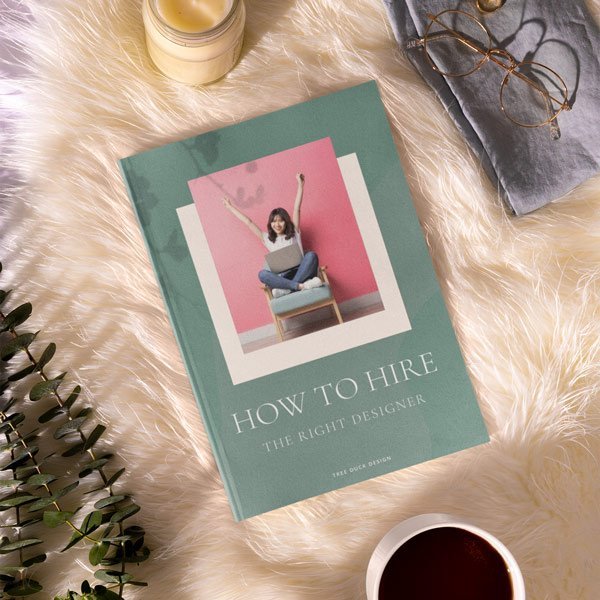 success with less stress
How To Hire The Right Designer
Finding, evaluating, getting in touch, communicating with, and hiring the right partner to design and build your website can be a difficult process. When it comes to creating websites that convert, who you partner with matters more than you might think, which is why my goal is to help you make an educated business decision and hire the right designer for your project. In this handy resource, you'll:
Learn what factors determine the cost of a website
Gain insights on what happens during a discovery call
Discover what you need to know before you interview potential partners
Get a list of questions to ask
Understand seven core truths about vetting designers
What Happens Next?
We'll have a complimentary consultation on Zoom. During our conversation we'll:
If you haven't yet done so, please browse through my portfolio, check out what clients have to say, and click through the blog, especially this post about writing a vision statement for your website.
These questions help you think about some of the things we'll cover in our call.
Why this project right now?
Explain what is going on in your business that has made this project is a priority. Why are you making this investment right now? What makes it important?
How will achieving these results change/help your business?
Will you be able to reinvest and grow, hire more staff, take a holiday, stop working weekends,
pay off debt, sleep better at night?
What are the business objectives tied to this project?
Explain the achievements you want to see as a result of completing this project, the specific goals, and what will make this project a win.
How will the website be used in the future? What's your business vision?
It's important to understand the difference between what you need right now to make money and what you hope to need in the future to support your big vision.