How to Get Rid of "Just Another WordPress Site" Taglines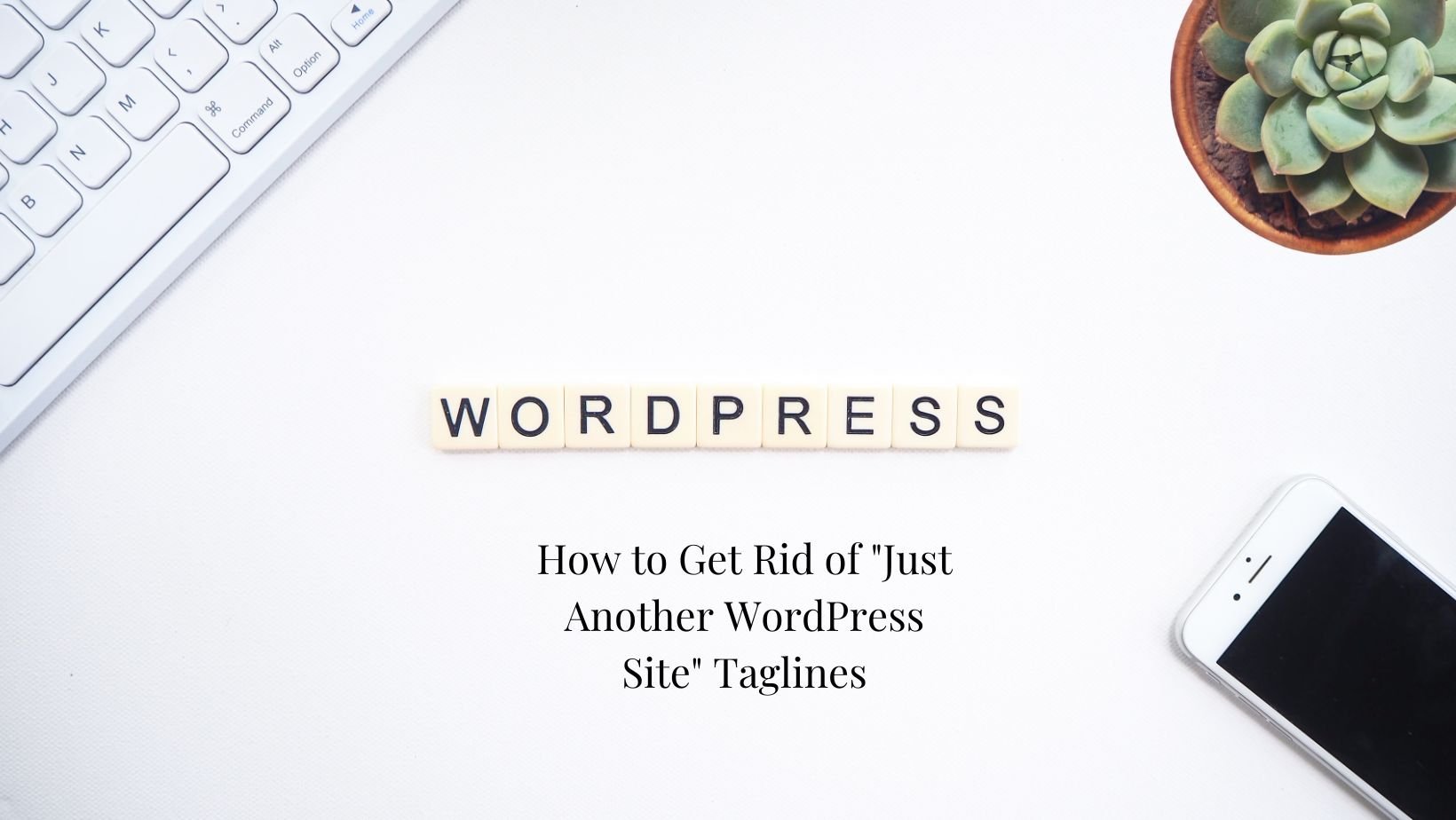 When you first install WordPress on your website, you'll come across some default content, including the website's name and tagline. As a website owner, it's important to get rid of the default tagline, "Just Another WordPress Site," as soon as possible to ensure a personalised and professional online presence.
Luckily, there are two simple ways to edit the tagline and replace it with something relevant to your website.
How To Edit Your Tagline With WordPress Customiser
The first method is to access the WordPress Customiser in your Dashboard under Appearance > Customise.
Once in the Customiser, click on Site Identity. From there, all you need to do is remove the default text and replace it with a tagline that truly represents your website's purpose and captures the attention of your visitors.

Depending on the theme you have installed on your WordPress website, you may not have this option in your WordPress Customiser settings. If that is the case for you, don't worry, there's another way!
How To Edit Your Tagline With WordPress Settings
In case the Customiser options are not available due to your theme's configuration, you can still edit the tagline by going to the WordPress Dashboard and selecting Settings > General. Here, you can easily edit both the Site Title and Tagline to ensure they align with your website's content and goals. Make sure you click save when you're done!

If you don't get rid of this tagline quickly after you start working on your website then you may find your website is indexed with the tagline still in place.
So even if you change or remove the default tagline at a later date, you may still see it showing up in Google's search results when searching for your website.
If that happens, you're going to need to take an extra step to totally remove the pesky default tagline.
How To Remove "Just Another WordPress Site" From Google
Unfortunately, we can't control the information displayed in Google searches the same way we can with your website. This means that although there is a fix, removing the "Just Another WordPress Site" tagline from Google's search results requires some time for Google Bots to catch up.
The quickest way to get Google Bots to update their records from your website is to head to Google Search Console and resubmit your sitemap.
If you're unsure what your sitemap URL is, your SEO plugin, (I use RankMath SEO), will have generated this for you and you can find it in your sitemap settings.
Submitting the sitemap to Google Search Console will prompt Google Bots to update their records. If you're using RankMath, you also have the option to select Instant Indexing, which speeds up the update process.
After that, I recommend checking Google's search results for your website every few days until you see that the update has been made.
If I need help customising your tagline or building a standout website that truly reflects your brand, get in touch. I'll help you make a lasting impression online.