What Is Brand Purpose And Why Is It Your Brand's Superpower?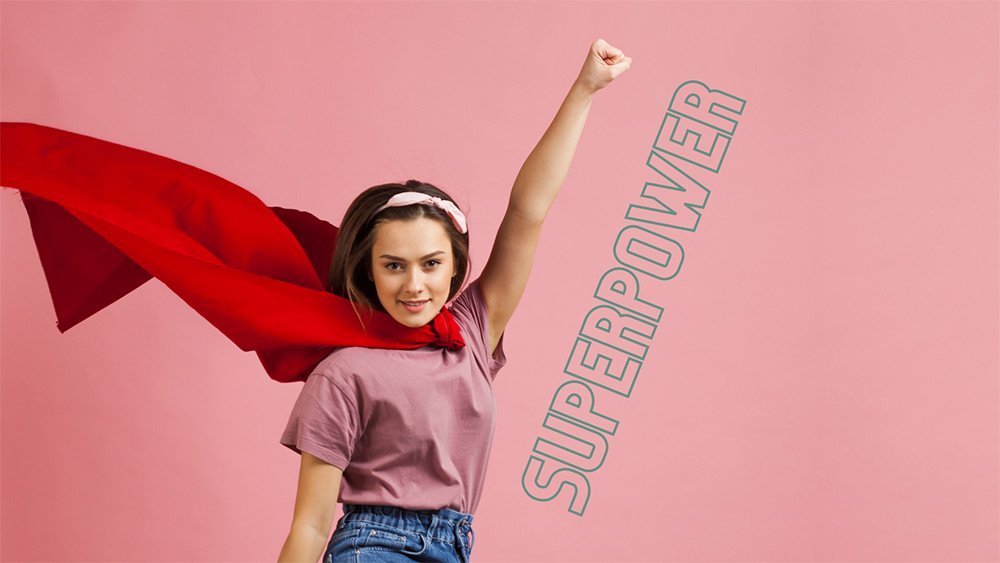 Beyond articulating why you exist and do what you do, an authentic brand purpose provides a greater sense of meaning around your brand, develops trust and choice among audiences and ultimately, helps you to perform better and connect deeper with consumers.
Today, when choosing brands to work with, consumers care about more than just what products or services they offer—they care about what kind of impact brands are making in the world. And if you want to take your brand to the next level, you need a sense of purpose—a sense of purpose your audience truly connects to.
Your brand purpose can have a major impact on how your brand is viewed in the market—and, ultimately, can be the driving force behind your success.
But what, exactly, is brand purpose? Why is it so important? And how can you define, build, and market a brand purpose that feels true to who you are—and forges a real connection with your ideal customers in the process?
Your why
Brand purpose represents your reason for being and what you stand for above all else. Finding your why is the core of your brand purpose. But it's also about how you can use that to better serve your customers—and the community at large.
Good branding is one of the key foundations for success. But if you want your brand to last, and to truly resonate with people, it must be aligned with your purpose: the reason why you do what you do. Successful brands sell the 'why' of what they do and that's what audiences buy into. As human beings, we naturally feel more comfortable doing business with organisations that share our beliefs and values.
Your brand purpose
There is, however, a subtle art to translating your organisation's purpose into a tangible and understandable 'why'.
If your business's purpose is authentic; a genuine passion, which you live and breathe, it will translate naturally. Defining your 'why' takes time and thought, and most businesses never fully master it. Success comes when you stay true to your personal values and beliefs and you don't have to consciously think about communicating why you do what you do.
By having a strong and relatable purpose you are creating an ever-growing community of clients, trusted advisors and staff that think, feel and act with the same values.
Defining your why
As we said, the first step to discovering your brand purpose is defining your "why." And the best way to do that? Asking yourself some deeper questions.
There are three key questions you need to ask yourself when defining your brand purpose:
What are you best at?
What are you passionate about?
What difference can you make?
The answers to these questions can give you invaluable insight into what drives you as a brand. It can also help you identify areas that might be out of alignment.
Make sure the answers align. In other words, if you are passionate about something and you've identified the difference you could make but it's not what you're best at, then you need to keep working on your answers until you have alignment.
It might take some deeper soul searching to figure out how your talents, passion, and ability to make a difference align—but that soul searching? That's where you're going to find your brand purpose.
Marketing your brand purpose and using it to take your brand to the next level
Once you have your brand purpose (and that purpose is infused in all of your business functions), it's time to start figuring out how to take that purpose out into the world—or, in other words, how to market your brand purpose.
There is no one-size-fits-all way to market your brand purpose; the most effective marketing strategies are going to depend on your business model, your products or services, and the customers you serve.
In order to market your brand purpose effectively, you need to think about how to use it strategically—and how that changes as your audience makes the transition from prospect to first-time customer to return customer.
"The purpose never goes away during any stage of the customer journey—it becomes a matter of whether it is taking the lead in our brand story or whether it is playing a supporting role," says Dan Salva, branding expert and the author of Big Audacious Meaning – Unleashing Your Purpose-Driven Story.
Having a brand purpose is one thing—but standing behind it is another. Consumers aren't stupid; stating your brand purpose isn't enough. If you want them to truly believe you, you need to be willing to take a stand for the brand purpose—even when it's hard.
Tree Duck Design's brand purpose
Jennie Powell founded the agency nearly ten years ago. Since then the world has witnessed huge social and political changes, yet the purpose of the agency hasn't really changed at all. Our 'why' remains the same.
Tree Duck empower women to create a business they love and have a brand identity, website and marketing collateral that resonates with their ideal clients and makes them money on their terms. We do this with stylish, thoughtful design without the tech overwhelm. Our aim is to make it as easy as possible for our clients to create their dream life. We want our purpose to be clear throughout our website, our content and for our potential customers to know exactly what services we offer so they can relate to us.
If you've been thinking about a brand refresh or website redesign, come and have a chat – it's free.