4 Great Reasons To Hire A Graphic Designer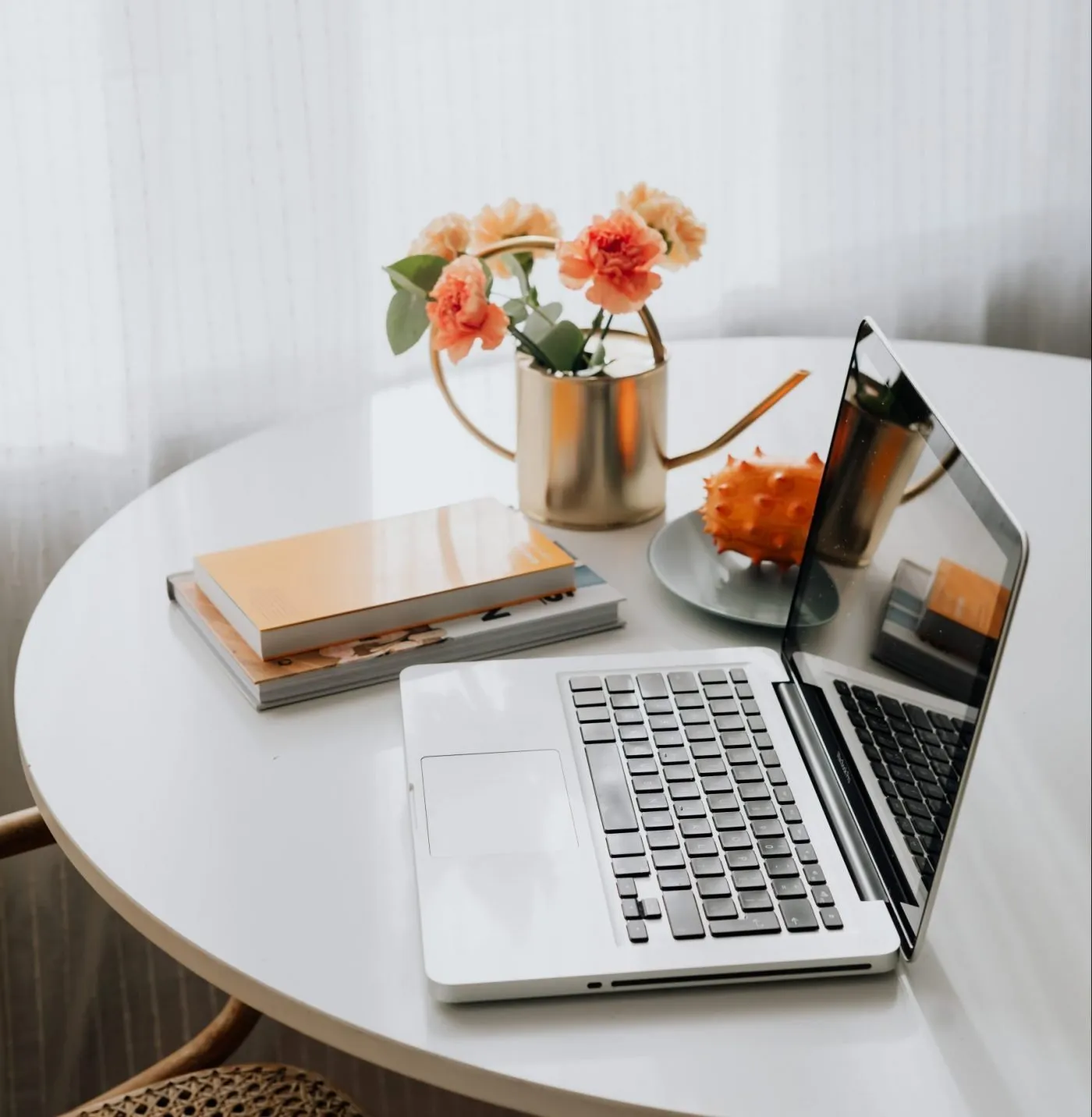 Every small business owner should outsource their graphic design and hire a professional designer.
If you were planning an extension to your home, would you draw up the blueprints yourself? If the gearbox on your car broke, would you assume you have the skills (or time) to repair it yourself? Of course not. You'd bring in the right professionals to get the job done properly.
Designing marketing materials isn't just about making things look presentable. It's about getting people to act, think, and feel differently about your company, its products and its services. And that means that first impressions count.
It's much harder to recover from a poor design job than it is to get the best people working on it right from the beginning. So instead of trying your luck with a DIY approach to your marketing, get it right the first time by hiring a professional graphic designer.
Here are some of the most important reasons why using a designer is the best choice for your business:
1. You'll always get a better result with a graphic designer
With so many powerful graphic design tools available to everyone, it can be tempting to think you can do a decent job yourself.
But until you've let a dedicated, specialised graphic designer work on your project, you might not realise what a huge difference it makes.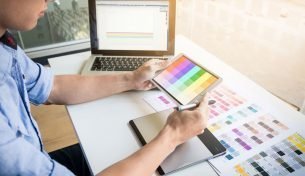 Unlike you or your employees, graphic designers don't just dabble. They're obsessed with every detail and aspect of the finished product, and they create and test different designs for all sorts of companies – all day, every day.
They know what sort of marketing design gets results, and they've got a refined sense of visual style that's been honed through years of practice and experience – working on projects with a proven track record of success.
From the very beginning, graphic designers like me will already be thinking about:
Spatial balance – how the arrangement of every element of the design guides the eye to the right information.
The blend of colours – how different colours complement each other, how the right choice of colour can help different elements to stand out, and the psychology behind how different colours affect our perceptions and feelings.
Making the right choices for different media – getting the balance of size, space, and colour right for posters, brochures, adverts, and web design.
Expert details you might never have thought of – like choosing the right paper stock for a better sensory and tactile experience.
2. You can put your own time to better use
There's a reason why you're not a graphic designer.
You've got your own business with your own specialities – with projects and tasks that require your own dedicated expertise.
When you outsource your marketing projects to a professional graphic designer, you're freeing up more of your own valuable time to focus on the things you do best: finding new clients, guiding your team, and making high-level decisions for your business.
There are only so many hours in the week. So why would you waste any of them trying to do things that a professional can do in minutes?
3. You'll save money
This one might seem counter-intuitive:
If you've got someone on your own team ready to give graphic design a go, why would hiring a designer help you to save money?
Here's how:
a. You're renting years (or decades) of professional experience
A designer has already made the up-front investment for you.
You're just buying a small slice of their time. And that small slice of time comes with all of their years of experience, every successful marketing project they've worked on, and a proven track record of getting results with other companies like yours.
b. You'll only pay for what you need
We work on a project-to-project basis.
There are no commitments or on-going costs. And you won't have to worry about the hidden costs of hiring an extra employee: things like office space, holidays and sick leave, or employee benefits.
c. They'll get the job done quicker
A designer will probably charge a little more per hour than the salary you pay to one of your employees.
But if they can do the same great job in 3 hours that you or your team would have needed 12 hours to do, then that's a win – you'll end up paying less overall.
4. You're building a solid relationship for the future
You might only need one piece of design now – and maybe one of your own employees can handle it. But if you're serious about marketing and branding (and you should be!) you're bound to need more design work done in the future.
Finding and hiring the right designer now means you'll always have someone on hand and ready to dive in with their professional graphic design skills and experience – no matter how little or often you need them.
So if you're ready to save time and money (and get a polished, professional result every time) we're ready to help.