Why WordPress Is The Best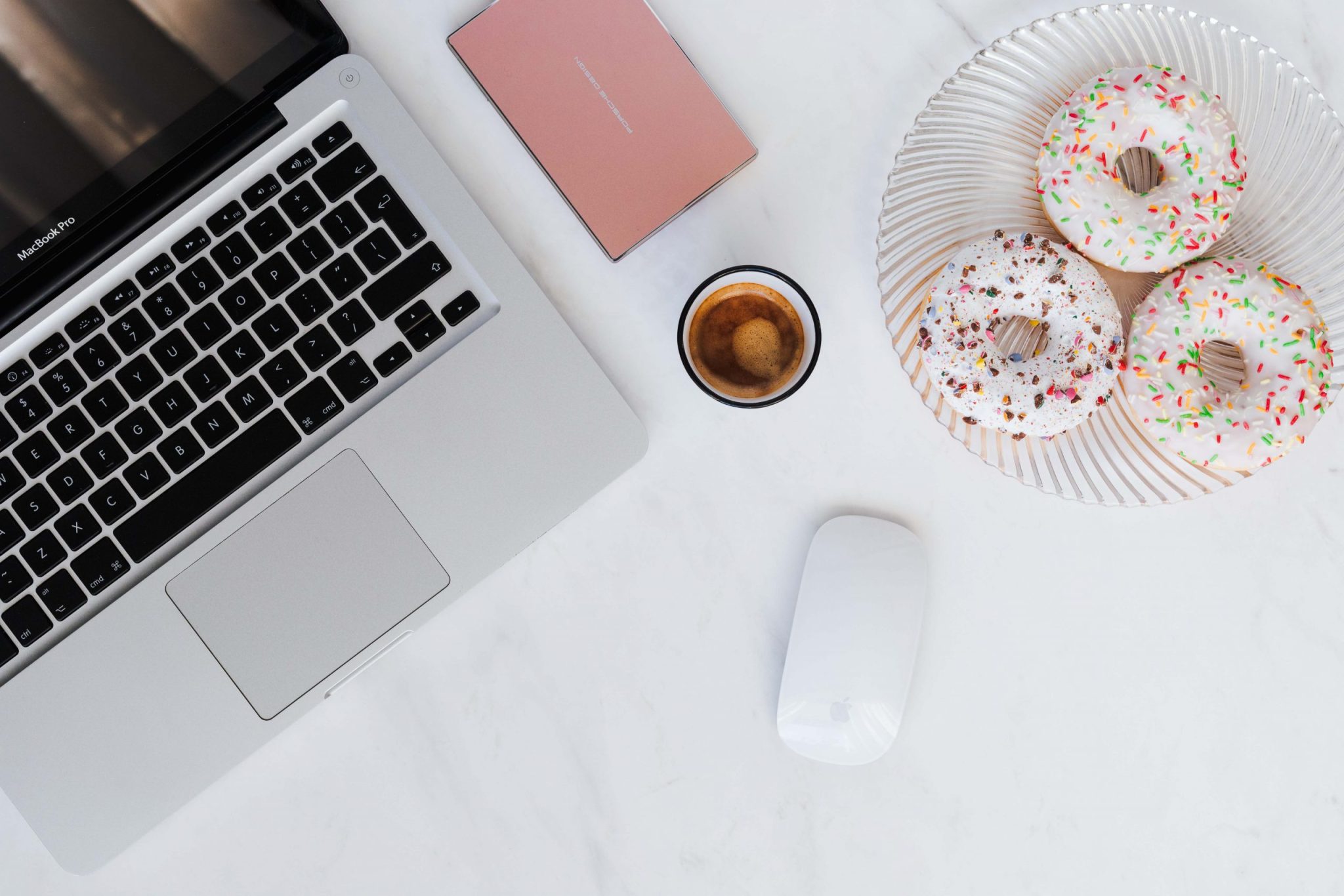 Launching a business online is not easy, and since the initial investment is considerable, you may be tempted to try your luck on your own rather than work with professional web designers to build your WordPress website.
Even when you have your website built a professional, if you plan to manage it on your own, you should be making certain decisions like what content management system (CMS) to use. Why? Because this decision will impact your website, its speed, look and functionality, and your activity. From this point of view, we recommend WordPress.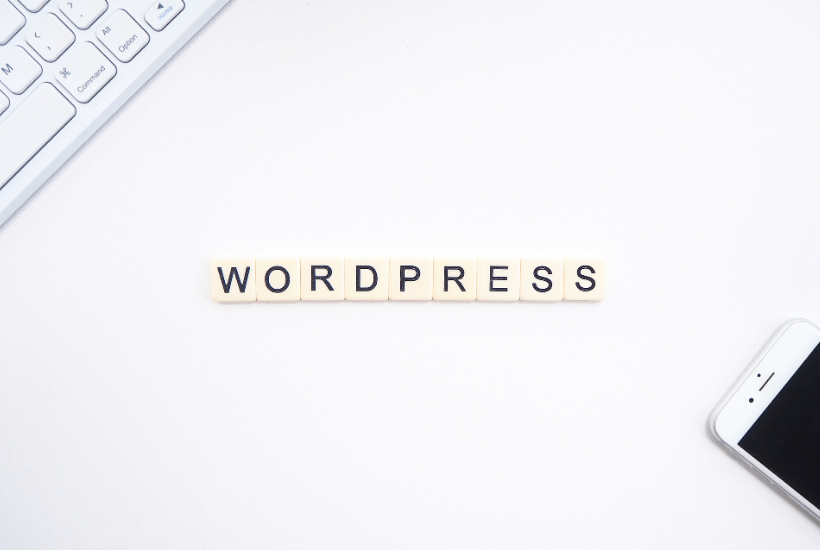 The History of WordPress
Back in 2001, B2-Cafelog was launched by French programmer Michel Valdrighi as a blogging platform using PHP (Hypertext Preprocessor) and MySQL (an open-source relational database management system). Two years later, Mike Little and Matt Mullenweg took over the development and ended up co-founding the WordPress platform.
WordPress 0.7 was born in May 2003. In later years it was followed by updated versions that included theme systems, persistent caching, and better widgets. By 2016, WordPress 4.5 (Coleman) had added inline links, new formatting shortcuts, and responsive previews in the Customiser functions.
WordPress has been on the rise ever since it was first released, and for good reason.
Who Uses WordPress?
Today, WordPress is used by 41.1% of all the websites, that is a content management system market share of 63.6%.
Any content developer or marketer who has been around for a while knows that there are a variety of options when it comes to web design and blog platforms. There are so many website choices, both paid and free, and it may seem difficult to choose the right one for your need.
The last 15+ years have proven to be a time of positive growth for the blogging and web design, and these statistics back it up:
400 million people view 24 billion pages hosted by WP every month
70 million new posts and 47 million comments are made each month
WordPress blogs are written in over 120 languages
WordPress users include Facebook, TED, Disney, and Sony Music
Over time, interest in WordPress has grown over that of Blogger, SharePoint, and Drupal. Beyond blogging, WordPress is also great for building a social network, fully functioning intranet and online business card themes.
And, with a variety of tools, plugins, and flexible features; WordPress is arguably the best publishing platform for web design in business.
Let's dive into what WordPress has to offer for your business.
16 Benefits of WordPress
1. Simple and easy to use – This quality helped WordPress overcome competitors like Drupal or Joomla and become the favourite choice of web developers everywhere, eliminating the need to master HTML, CSS, PHP and other complicated technologies.
You don't have to deal with any coding if you don't want to. You can choose from templates for WordPress websites or work with a professional web developer if you're looking for a more custom and unique web design or require certain features. This allows you to eliminate the time you'd spend learning website design and may give you time to devote to growing other areas of your business.
2. Stable and innovative – Similar to your phone, WordPress stays up-to-date with the latest technology, trends and user needs. The function and purpose of a website can change over time, and thankfully, WordPress is up to that task. Regular updates mean that the CMS stays relevant, problems are resolved, and new useful and exciting features are added regularly.
3. Attractive design options – WordPress comes with thousands of dedicated themes, many of them free, allowing you to customise and personalise your creation as you wish.
4. Flexibility – You can choose from around 55,000+ plugins and thousands of themes in order to give your website a new look or adapt it to the constantly changing trends of online media. For example, for Search Engine Optimisation (SEO), install the Yoast SEO plugin. Or, perhaps marketing on Facebook is something you're after, PixelYourSite may be the plugin for you.
With other CMS's installing specialised tools like these can be incredibly complicated. With WordPress, there's a library of plugins with a variety of purposes can be installed in just a few minutes. Make sure you read through the reviews and make sure it's updated on a regular basis before installing it to your website.
5. Search Engine Optimisation (SEO) – WordPress makes SEO a piece of cake, simplifying the use of H1, H2 and H3 tags, the use of keywords in your website URL, and supporting plug-ins like SEO Ultimate, All-In-One-SEO-Pack, Platinum SEO Pack, Yoast WordPress SEO, etc. And, if you're going to spend time building a website, you want to make sure your customers can find it, right?
6. Structure – One of the features that make WordPress SEO ready is its structure. Clean structure websites load faster, and fast loading websites appeal to visitors. Then, WordPress allows the creation of XML sitemaps, telling Google's bots where your website pages are and which are worth crawling. It will save you a fortune on web design SEO services.
7. Easy content management – Managing content has never been easier, and you can simplify things even more by assigning editors, authors, administrators and limiting their freedom. If you can edit a Word document, you can edit content on your WordPress website.
8. Community – WordPress favours communities and membership-based websites and does not require special knowledge like proprietary software and other tools that internet website designers may use.
9. Sharing ability – Sharing is easier than ever in the huge WordPress community. You have widgets for the social media, plug-ins, APIs and everything you need to connect your social media accounts with your website and share your content on various platforms.
10. Open source – Open source software is software whose source code is available for modification or enhancement by anyone. As open source software it is being improved every day by thousands of developers around the world. This has attracted developers to contribute new features to the platform. These developers have created a stream of new plugins that make WordPress more convenient and useful every day. If there is a functionality that you need for your site, chances are there is a plugin in the WordPress directory that can do it.
11. Responsive – This CMS is your best choice if you want your website to adjust to the device it is accessed from and provide your visitors with an unforgettable experience, whether from smartphone, tablet or desktop computer.
12. Functionality – While most HTML website builders include only basic functionality, WordPress takes the concept to a new level, offering themes and plug-ins that make it easy to customise your website and improve the user experience. When you sign up for a WordPress website, there is no limit to how you can utilise the variety of plugins and themes. With a range of modern and contemporary themes, almost everyone can build a site for any type of business including:
eCommerce
Retail companies
Professional blogger
Job listings
Non-profits
Small business
Online communities
13. Application programming interfaces (APIs) – Social media networks offer APIs, allowing the integration of 3rd party services with user websites. WordPress makes available thousands of API's, giving you the freedom to integrate outside resources into your website.
14. Scalability – If you only need a fast loading functional website in the beginning, things may change as your business grows and begins to thrive. Web developers everywhere will confirm that WordPress allows you to create your own website's network, fast and easy, saving time and resources.
15. Support – The WordPress community includes thousands of technicians and volunteers providing free advice and support on various forums. All you need to do is post your question and you will receive your answer in no time.
16. Speed and efficiency – As hard to believe as it may seem, WordPress allows you to build your website in as little as a single day, only requiring pictures and content.
In Summary
There are other proprietary software options out there, and some of them offer most of the above benefits, but none of them will offer them all at once, and none will rise to the value, flexibility and efficiency of WordPress. That's why for us at Tree Duck Design, WordPress is the best.
If you're looking for more information on website design services, contact us today. We'd love to tell you more about how you can utilise the features and benefits of WordPress for your business.