14 ways to make your website work harder for you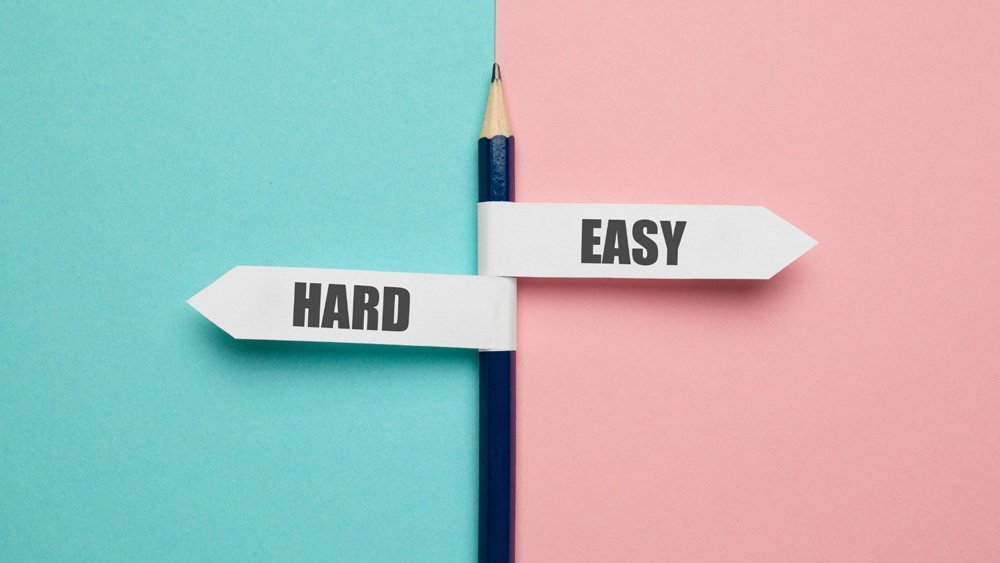 Business owners can spend huge amounts of money on their websites – for it not to do the job they want. Sure, their website might look good, but it also might lack the things it really needs to help their business grow. Does yours need some TLC? Here are a few steps you can take to make your website work harder for you.
I've outlined them below in 4 categories:
Aesthetics
Think of your website as your shop front. It needs to be appealing to your ideal customer and capture their attention as soon as they click your link. It's also unbelievably important that you make it simple to recognise who you are, what you do and why you do it. So a great logo and consistent branding is a must.
Upgrade your design
Sites that are littered with multiple different fonts, tacky colours and outdated graphics won't hold people's attention for long. If your website is unattractive and messy, consumers are more likely to bounce off your page and onto a competitor's with a cleaner, calmer theme. Web design changes all the time, so it makes business sense to be checking what's trending online. If your site looks old fashioned, customers will avoid you and turn to a competitor. What's one way to capture attention? Using lots of images. Vibrant images. Images of smiling people enjoying themselves. You don't need to overpower visitors with paragraph after paragraph. Leave plenty of white space so images and text stand out – and let the pictures speak a thousand words for you.
A Professional look and feel
So you've now added lots of images. But… are they up to date? Strictly use recent, high-quality photos that give your company a contemporary, professional, slick aesthetic. Blurry, unedited pictures have no place on your pages. It's also essential to keep your website clean and tidy so that it's inviting to your consumers and easy to navigate. You want to enhance your visitors' experience and instantly make them feel they've come to a business that is credible, modern, and trustworthy.
Content
How does your business communicate your services? Does your brand entertain, excite, and engage? Is it informative, inspiring, and immersive? And most importantly, does it scream professionalism and trustworthiness? Creating compelling content that relates directly to your audience will build trust in your brand and ultimately drive conversion. Killer content is imperative to make your website work harder for you. Since you won't be speaking to your online customers face-to-face, your copy has to be powerful enough to sell your products and services for you.
Focus on your customers
Who is your ideal customer? Once you figure out who they are, what they like and what problems they are facing, you can start to build your website in a way that will attract their attention. How it looks and what it says has to appeal to them. It's important not to base your copy on what you like to see, but what they'll like to see. Tell them what you can do for them, answer their questions, and solve any problems.
Enhance your copy
Are you providing enough information? Have you titled your pages? Are your products or services named effectively? To improve your chances of showing up on the first search pages, include 'title tags' on your web pages that use terms that are most searched for. Incorporate as much useful information as you can, such as prices or fees. Out-of-date, poorly written or unrelatable content is a turnoff and makes a site seem mediocre. Review your content and update it regularly. Provide any other information, like tips, case studies and videos, that can help prospects solve a problem or accomplish a task. Avoid unnecessary jargon and keep it light and conversational.
Videos, slide presentations and infographics
Our attention spans are dwindling rapidly! So, you need faster, easier ways for prospects to become involved with your website. Videos, slide presentations, and infographics are a visual, engaging way to make your website work harder for you. People are more likely to view these handy tools to help them understand how products work and to learn more about your company, as they're easier to digest than large paragraphs on a page. But be sure to keep your videos short. Consumers only want to concentrate for a maximum of 60 seconds, so keep your videos below this if you want them to stay engaged. Top tip – if you make your visuals sharable, there's a chance you can reach a wider audience when your viewers share them with friends.
Add a blog
Adding a blog to your website is a great way to improve your SEO and helps increase the ways Search Engines list your site. Creating interesting and relevant blog posts increases your site's footprint, which means that customers will find you under different searches. And since your site has a bigger footprint, the Search Engines are more likely to rank you higher.
Your blog can be a massive help to make your website work harder for you. Publishing regular content and keeping it up to date can bring new customers to your website, and it's a great way to speak to them about the service and products you provide.
Fresh testimonials and reviews
Your current customers are loyal; they already trust you and your business. So, why not use them to recommend you to those still deciding to purchase? Testimonials and reviews from happy buyers explaining how great your service is or how brilliant your products are, go a long way toward converting prospects into buyers. Featuring fresh, new, inspiring testimonials can be highly influential in the buying process.
User friendly
It's all well and good having a fantastic looking website, with stunning visuals and captivating content… but if people can't find the information they're after easily and quickly, they won't be on your website for very long! Building your site to be user friendly is one of the most important aspects. If you're unsure about how your site is performing for others, consider asking your friends for some feedback and implementing their suggestions to improve the overall customer journey.
Navigating your site
Keep your website as direct and easy to navigate as possible, making the journey through your site obvious and logical. Make your web pages, links, and contact information visible in multiple places, as people have limited attention spans. If they can't find what they want in a few clicks, they're likely to get frustrated and bored – and you don't want them to bounce off your site onto your rival's!
Rethink your links
When you share your website links, do you share specific, relevant pages? If you're linking your webpage from marketing platforms and social media, don't aim them all to your homepage. When you're creating a targeted post, add a specific link that takes prospects to the page that will help them the most, such as product pages, contact information, or FAQs. People want information now, so don't assume that visitors will take the time to search for what they want or to place an order.
Customer Contact
Once you've got traffic to your site, what do you want your visitor to do? If it's to register online, make sure you prompt them to do this at any relevant point during their journey through their site. If you want them to call you, ensure your telephone details are clear and in a logical place. Remember, your website is the perfect tool to capture potential customer information, so make sure you use it to your full advantage.
Make it super easy for visitors to reach you without outdated contact forms. These days, customers won't want to fill out a long form just to sit around waiting for a reply. A 'Call Now' button and Chat Bot will allow customers instant access to speak with you. Providing an online meeting scheduling service is another fantastic way to ensure a slot is set aside to give your full attention to your new potential customer.
How many Call to Actions do you have on your website? And where are they placed? Call to Actions are hugely important and need to be on every page of your website. You can be smart about including them, like adding a 'request a call-back' button or 'email us now' links that take the customer directly to their email.
Mobile-Friendly
With more and more people surfing websites on the go, on their phones or on their tablets, you need to have a mobile-friendly site. If your content doesn't fit the mobile or tablet screen, the images won't load or the design looks higgledy-piggledy, they're more likely to click off and find a different website that's easier to browse on their device.
Social Media
Not using social media as part of your website? Then you're missing a trick! Now that people are using them more and more as a search engine for information and services, it's absolutely key. Having active platforms, sharing content and offers, as well as engaging with followers can dramatically help to make your website work harder for you. You can add buttons that link straight to your social channels and integrate your Instagram feed into your site too.
Ensure its secure
Google now sends alerts out to people when they visit a website that doesn't have 'HTTPS' at the beginning of it, telling them that the website they are trying to access isn't secure. Having 'HTTPS' in your web address is the encrypted standard for websites. If yours isn't secure, then Google will put people off visiting it.
Analytics
Just building a great website isn't good enough. You have to delve into the nitty gritty of how your website works behind the scenes and understand your analytics. How many visitors do you get on your website each month? Do you know how many leads the website generates? What drives the most traffic to your website? What's your conversion rate? You need to know these numbers, as well as looking at country-specific website visitors if you're not a global business, in order to get a real picture of how well your business is doing.
Track your changes
If you're implementing any changes that you've read about here, your analytics will help you track how these changes have impacted your results, like how many more visitors, leads and sales you're getting. There are plenty of free and affordable website analytics tools you can use, check out some of the top web analytics tools here. The key is to test, measure, optimise and repeat.
To conclude
Yes, to make your website work harder for you, you have to also work harder with it initially. But, when you consider the benefits to your business, it is well worth the time investment. You don't need to completely scrap what you have and start again. Most of these tips are easy to implement and free, or affordable, to do. If you feel you need a 'website MOT', drop us a message and I'll be happy to schedule a call to go through your site and analytics with you.