90 Insider Tips for Maintaining Your WordPress Site Like a Pro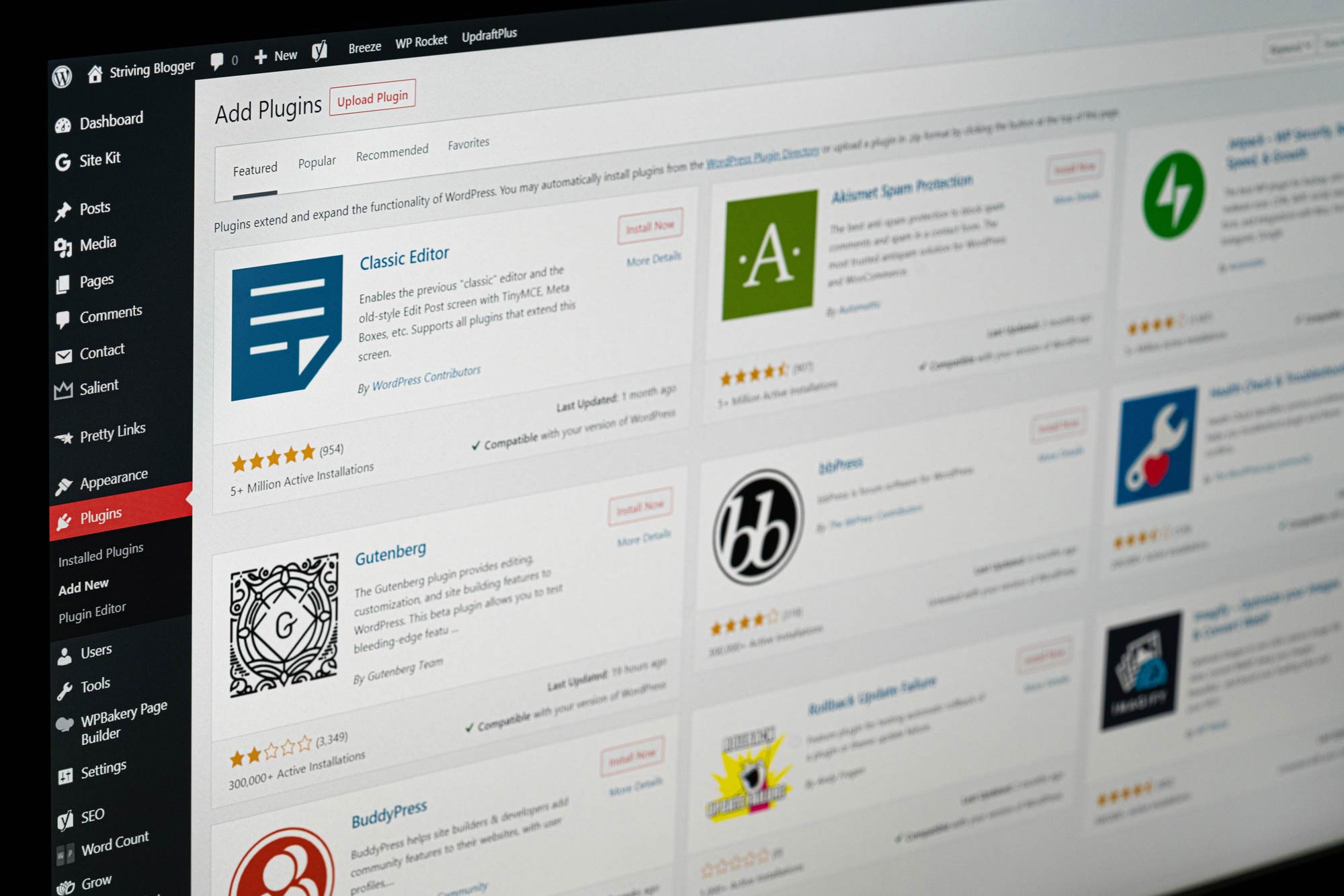 WordPress is a fantastic platform for building websites and managing online content, but it requires ongoing maintenance to keep everything running smoothly.
Here are 90 Tips For Maintaining Your WordPress Site that most people don't know:
WordPress maintenance is the process of keeping your website updated, secure, and functioning properly.
Regular updates to WordPress core, plugins, and themes are essential for security and performance.
Updating WordPress can sometimes break things, so always back up your site before updating.
WordPress security is critical, and there are many security measures you can take to protect your site.
Strong passwords, two-factor authentication, and limiting login attempts are all important security measures.
Install a security plugin to help protect your site from hackers and malware.
Keeping your WordPress database optimised can help improve site speed and performance.
Caching plugins can help speed up your site by storing frequently accessed content.
A content delivery network (CDN) can also help improve site speed by serving content from multiple servers.
If you have a lot of images on your site, optimise them for web use to reduce page load times.
Broken links can hurt your site's SEO, so use a plugin like Dr. Link Check to monitor for broken links and fix them.
Comment spam can also hurt your SEO, so use a plugin to manage comments and prevent spam.
Regularly checking your site for broken links, missing images, and other errors is important for user experience and SEO.
Backup your site regularly, preferably to an off-site location like Dropbox or Google Drive.
Use a plugin like UpdraftPlus to create automated backups to make the process easier.
Regularly test your backups to make sure they are working properly.
WordPress maintenance is an ongoing process, not a one-time task.
Some hosting providers offer managed WordPress hosting, which can handle many maintenance tasks for you.
Managed WordPress hosting typically includes automatic updates, backups, and security measures.
Not all hosting providers are created equal, so do your research before choosing a provider.
You can use a plugin to monitor your site's uptime and receive notifications if your site goes down.
Regularly checking your site's analytics can help you identify areas that need improvement.
Google Analytics is a free tool that provides detailed website statistics.
A slow-loading website can hurt your SEO and drive users away, so regularly monitor your site speed and optimise as needed.
There are many WordPress maintenance services available, including those that offer monthly maintenance packages.
Make sure your site's content is up-to-date and accurate, and remove any outdated information.
Your site's design should be visually appealing and easy to navigate.
Regularly testing your site on different devices and browsers is important for user experience.
Use a plugin to monitor your site for 404 errors and fix them as soon as possible.
Updating your site's permalink structure can improve SEO, but be careful not to break any existing links.
Regularly monitoring your site for malware and other security threats is essential.
Keep your WordPress login URL secure by changing it from the default "/wp-admin" to something else.
Regularly monitor your site for broken images and videos, and fix them as soon as possible.
Regularly checking your site's error logs can help you identify and fix problems before they become major issues.
Use a plugin to monitor your site's SEO and identify areas that need improvement.
Regularly monitoring your site's comments for spam and inappropriate content is important for maintaining a positive user experience.
Use a plugin to monitor your site's social media presence and track engagement.
Regularly reviewing your site's traffic sources can help you identify areas of your marketing strategy that are working and areas that need improvement.
Regularly monitor your site's search engine rankings and optimise your content accordingly.
Use a plugin to create a custom 404 error page to provide a better user experience for visitors who encounter broken links.
Consider implementing a website firewall to protect your site from hacking attempts.
Regularly scan your site for vulnerabilities and patch any security holes.
Use a plugin to set up automatic email notifications for important site events, such as failed login attempts or new user registrations.
Use a plugin to automatically optimise your site's images and reduce their file size.
Regularly test your site's contact forms to ensure they are functioning properly.
Use a plugin to add caching headers to your site's pages to improve browser caching.
Regularly monitor your site's disk space usage to ensure you don't run out of space.
Use a plugin to compress your site's CSS and JavaScript files to improve page load times.
Regularly test your site's mobile responsiveness to ensure it looks good and functions properly on mobile devices.
Use a plugin to add a sitemap to your site to help search engines crawl and index your content.
Regularly review your site's navigation and make changes as needed to improve user experience.
Use a plugin to optimise your site's database to improve performance.
Regularly monitor your site's outbound links to ensure they are still valid and not pointing to malicious websites.
Use a plugin to automatically update your site's core, plugins, and themes to ensure you are always running the latest version.
Regularly check your site's robots.txt file to ensure it is properly configured.
Use a plugin to add social sharing buttons to your site's pages and posts to encourage visitors to share your content.
Regularly review your site's meta descriptions and tags to ensure they are optimised for search engines.
Use a plugin to create and manage redirects to ensure visitors are directed to the correct pages.
Regularly monitor your site's DNS settings to ensure they are properly configured.
Use a plugin to add SSL encryption to your site to protect sensitive user data.
Regularly monitor your site's uptime to ensure it is always available to visitors.
Use a plugin to create and manage custom post types to organise your content.
Regularly monitor your site's server logs to identify any issues or errors.
Use a plugin to add a newsletter subscription form to your site to build your email list.
Regularly review your site's terms of service and privacy policy to ensure they are up-to-date and comply with current regulations.
Use a plugin to optimise your site's WordPress database tables to improve performance.
Regularly monitor your site's server load to ensure it can handle your site's traffic.
Use a plugin to create and manage custom taxonomies to organise your content.
Regularly review your site's backlink profile to ensure it is healthy and not being negatively impacted by spammy links.
Use a plugin to create and manage user roles and permissions to control access to your site's content.
Regularly monitor your site's server response time to ensure it is not slowing down your site.
Use a plugin to add schema markup to your site to improve search engine visibility.
Regularly review your site's meta keywords to ensure they are optimised for search engines.
Use a plugin to manage your site's email campaigns and automate follow-up emails.
Regularly monitor your site's email deliverability to ensure your emails are reaching subscribers' inboxes.
Use a plugin to create and manage surveys and polls to gather feedback from your visitors and customers.
Regularly review your site's conversion rates and optimise your content and design to improve them.
Use a plugin to manage your site's affiliate program and track affiliate commissions.
Regularly monitor your site's server error logs to identify and fix issues.
Use a plugin to create and manage popups and notifications to capture leads and increase conversions.
Regularly monitor your site's server resources to ensure they are not being overused.
Use a plugin to add a live chat feature to your site to provide support to visitors in real time.
Regularly review your site's search queries to identify areas for content optimisation and expansion.
Use a plugin to add a user rating and review feature to your site to increase social proof.
Regularly monitor your site's server security logs to identify any security threats.
Use a plugin to manage your site's email list and segment subscribers for targeted marketing campaigns.
Regularly review your site's ad campaigns and optimise them for maximum ROI.
Use a plugin to create and manage custom forms to collect information from visitors and customers.
Regularly monitor your site's server backups to ensure they are working properly and up-to-date.
Use a plugin to create and manage a membership program to provide exclusive content and benefits to your members.
As you can see, there are many aspects to WordPress maintenance that most people are not aware of. By staying on top of these tasks and using the right tools and plugins, you can keep your site secure, optimised, and functioning at its best. Regular maintenance is key to keeping your site running smoothly and providing the best experience for your visitors and customers.
No Time / Overwhelmed?
Support For Your WordPress Website
As a small business, it's difficult to find time to keep on top of website maintenance. It's one of those tasks that gets pushed to the bottom of the ever-growing to-do list.
Keep your website up-to-date, fully secure and looking great with our Website Care Plans.